When your truck, car, or SUV needs routine or emergency maintenance, visit our Ford service center. The friendly technicians at our state-of-the-art service bay serve drivers in Barberton, Wadsworth, Akron, and many other surrounding OH areas, so reach out to Ken Ganley Ford and schedule service today!
Schedule Ford Service
Auto Services We Provide
If your car is shaking, clicking, stalling, or doing anything else that's not quite normal, we have you covered here at our Ford service center. Simply give us a call and chat with one of our factory-trained and -certified technicians. They'll be able to provide expert recommendations based on what to do next to get your car back to its usual road readiness.
We also perform regular, routine services that ensure your vehicle stays in great shape for many miles to come. Some of the most frequent routine services we perform include: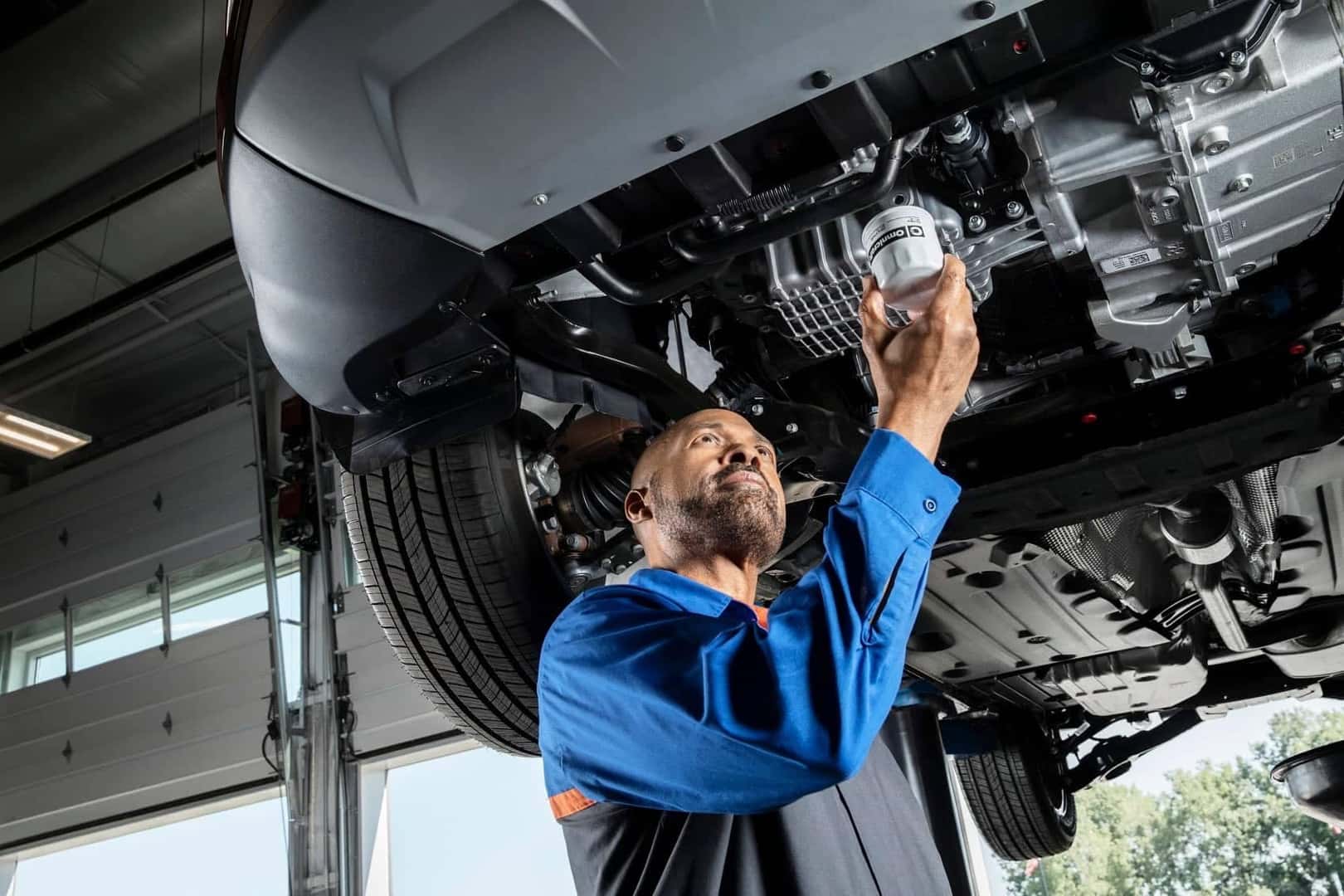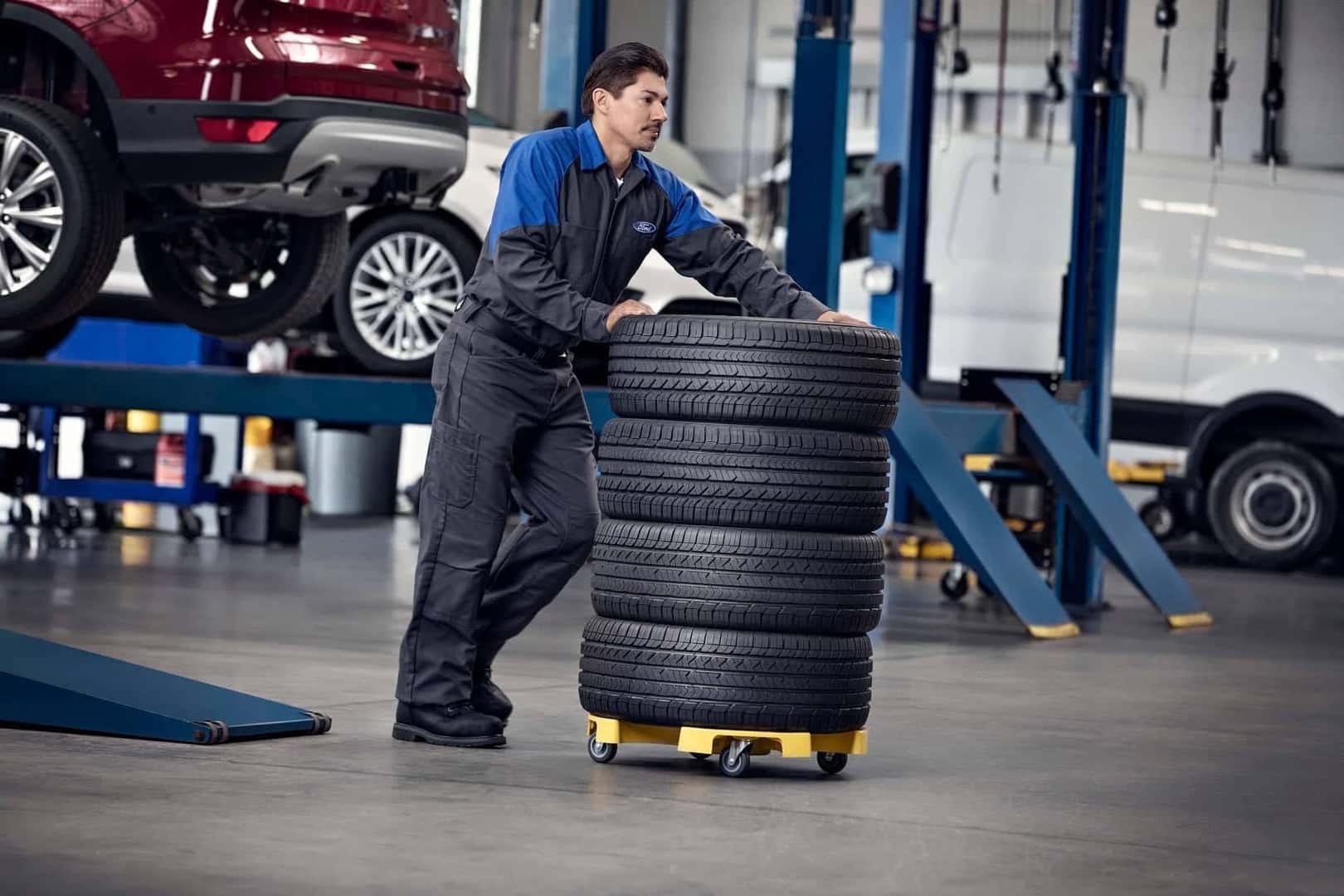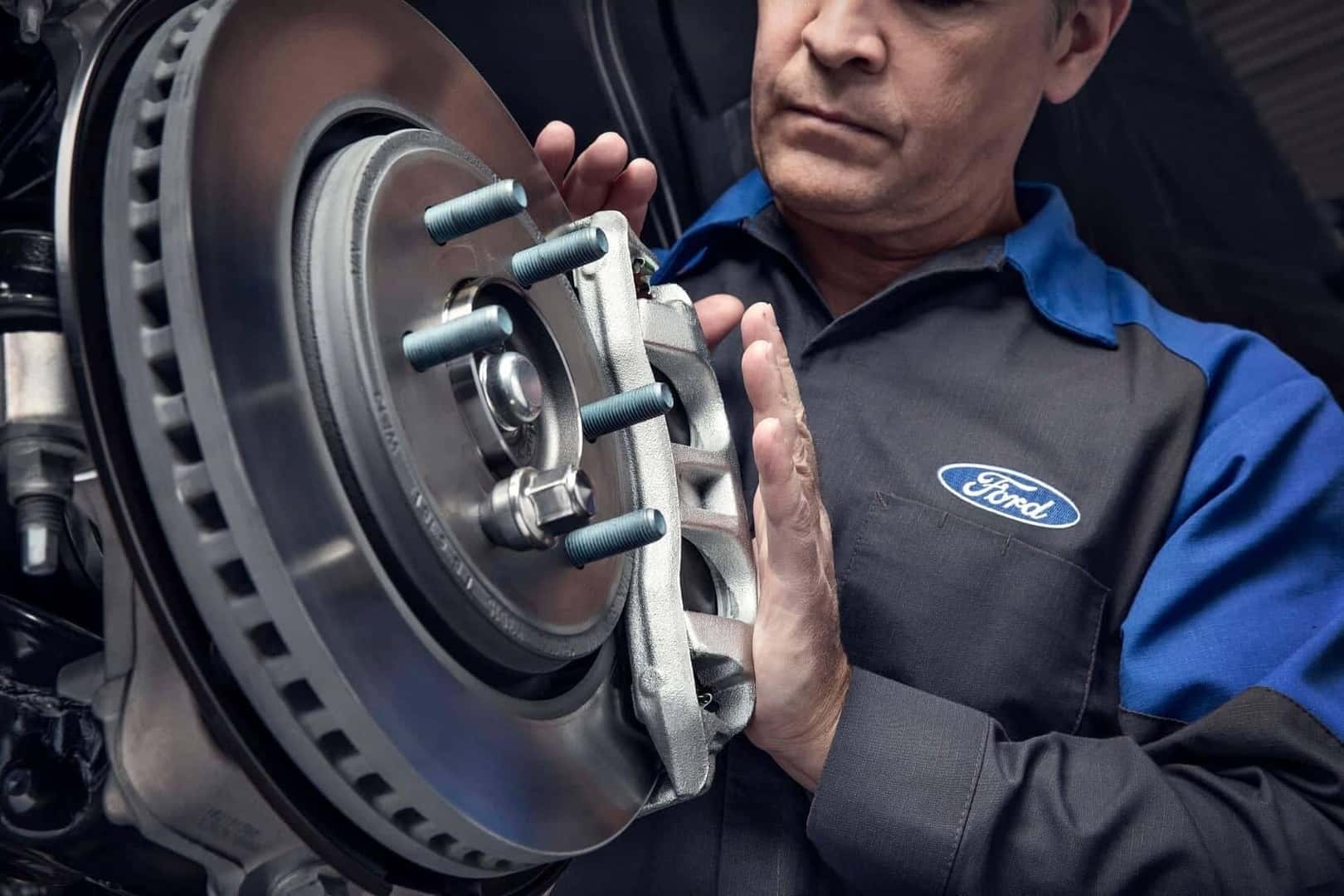 Oil and filter changes
Wiper blade replacements
Air filter replacements
New tires
Battery replacements
Brake work
Adding antifreeze
Engine tune-ups
Wheel alignments and balances
Another service we frequently perform includes scheduled maintenance. This is the routine service that your vehicle is due for as indicated by your manufacturer-recommended maintenance schedule. You can find this information in your owner's manual. The technicians at your local Ford service center can also let you know when you're due for scheduled maintenance.
When Should I Schedule Ford Service?
As we mentioned before, your owner's manual will let you know when you're due for scheduled maintenance services. However, we recommend stopping by the shop twice per year for good measure. That's roughly every 7,500 miles, which is when you're due for your regular oil change. You can also have your tires rotated during this visit.
One year or 10,000 miles (whichever comes first) is the maximum you should go between service visits. Waiting too long between oil changes can mean you're driving with dirty oil. Operating on old and dirty oil can lead to overheating and irreparable friction damage.
Genuine Ford Parts
When you visit our Ford service center for routine service or unexpected repairs, you can count on us to offer genuine original equipment manufacturer (OEM) parts for any repairs your vehicle may need.
We use OEM parts because these are what were installed on your vehicle at the time of its manufacture, so they're more likely to be compatible with your specific vehicle. They also help keep your vehicle built to factory specifications, which can help keep it warranty compliant while also potentially improving its resale value.
We keep all the most essential parts on hand in our well-stocked parts department, so they're here for you when you need them. If we don't have a particular part you need, we'll gladly place a special order and then expertly install it for you when it comes in.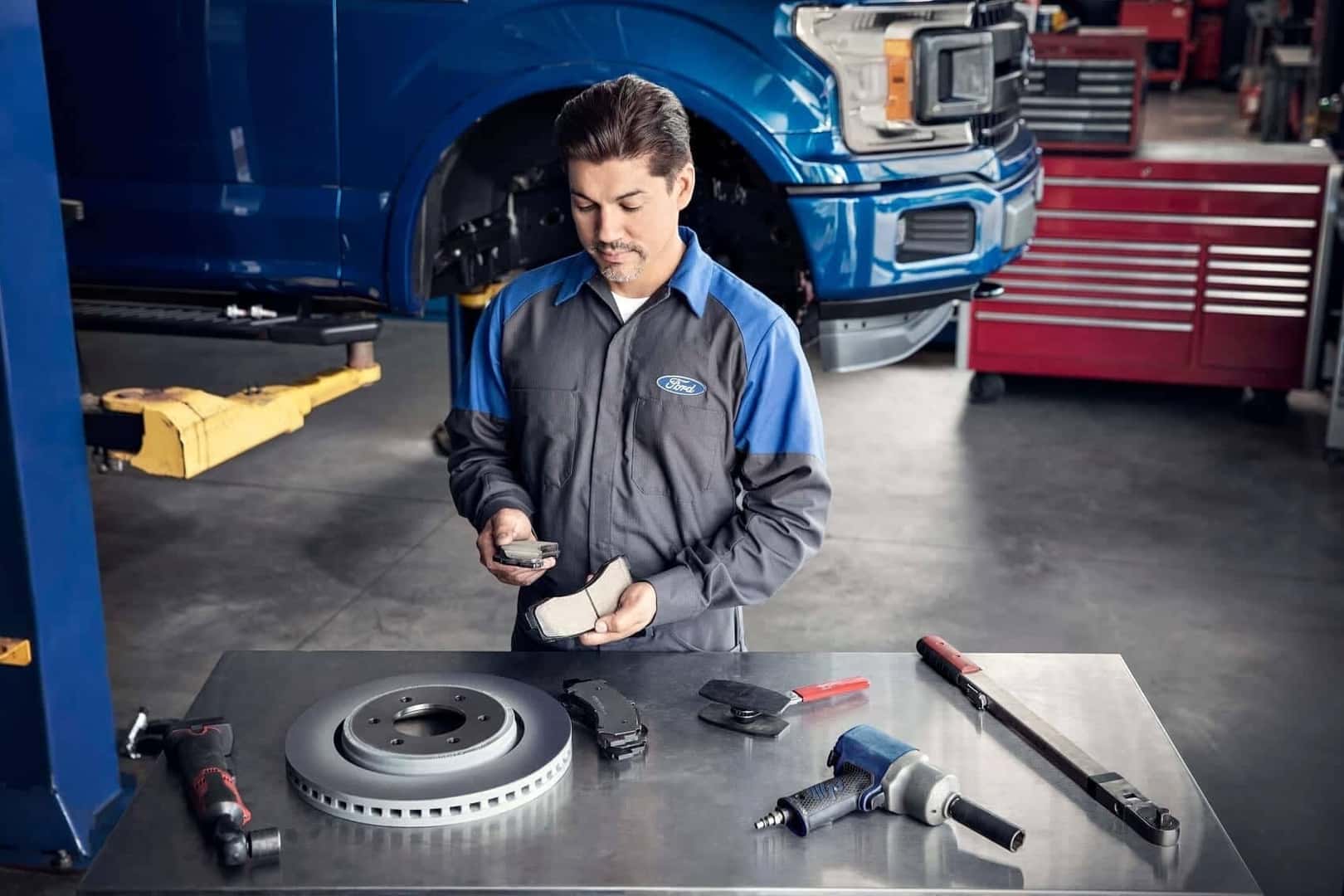 Our Tire Center
Occasionally, you'll notice a nail in your tire, dry rot, or that one of your tires is a bit flatter than the others. Our tire center is here to help in those instances. We can check out your tires and reinflate, patch, or replace them.
If you need to replace your tires, we stock all the most popular and trusted brands here at our Ford service center. We'll help you choose the right set for your vehicle in the right size and performance indicators for optimal performance.
We can also help you choose winter tires. These are specifically built to improve traction control in temperatures below 40 degrees Fahrenheit. Reach out to us when the weather turns colder, and we'll set you up with a sturdy set of winter tires.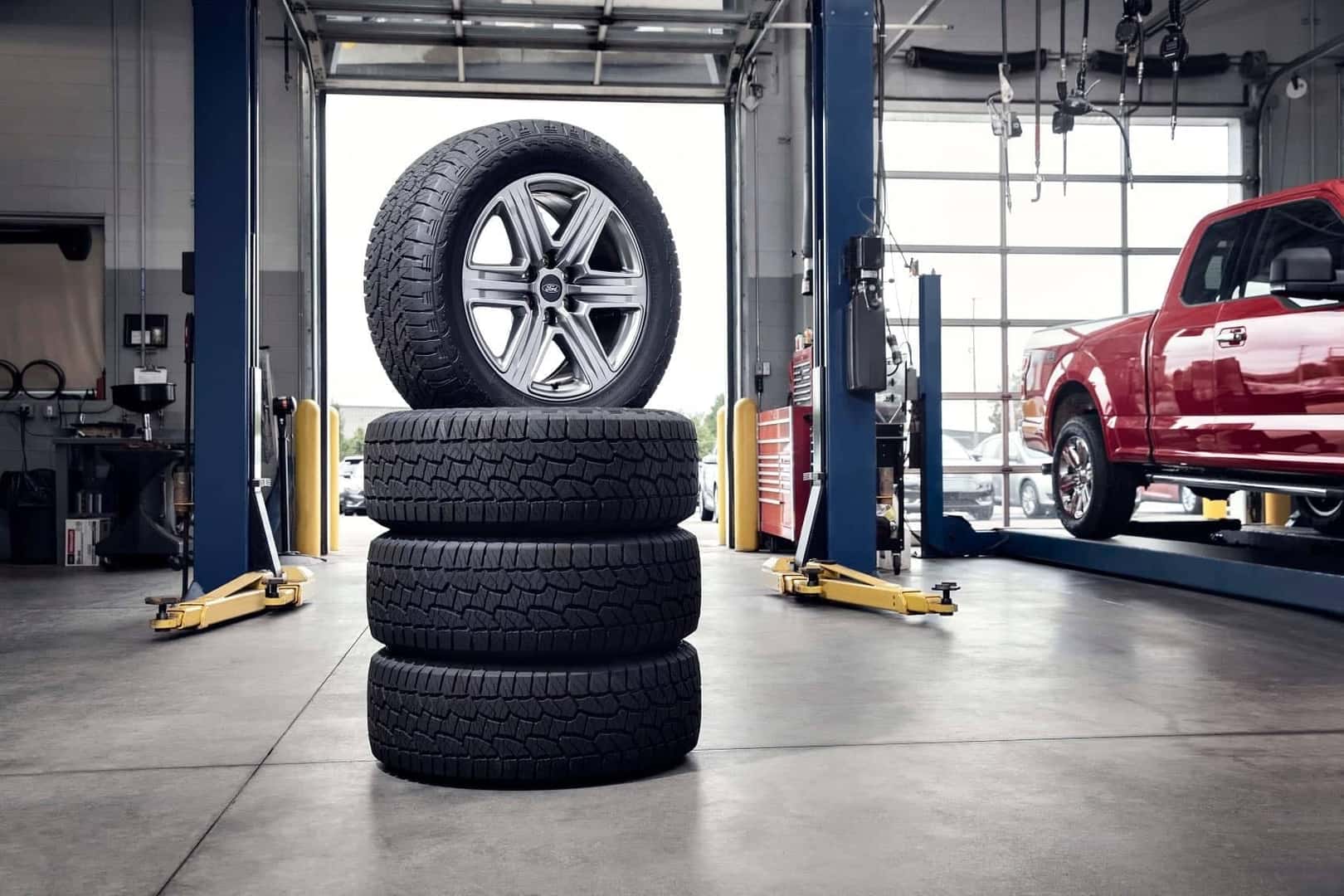 Ford Service FAQ
At our Ford service center, we get a multitude of questions every day from Ohio drivers like you who want to make sure they're keeping their vehicle in great shape. Here are just a few of the questions we get, as well as our answers.
How Do I Know I Need an Oil Change?
You need an oil change roughly every 7,500 to 10,000 miles. That's roughly twice per year or at least yearly. Ideally, you should watch your mileage and schedule service when you're due.
You can also watch your dashboard for your vehicle's Intelligent Oil-Life Monitor (IOLM). When you see an orange light pop up with the message, "Change Engine Oil Soon," then it's time to make an appointment with your local service center as soon as possible.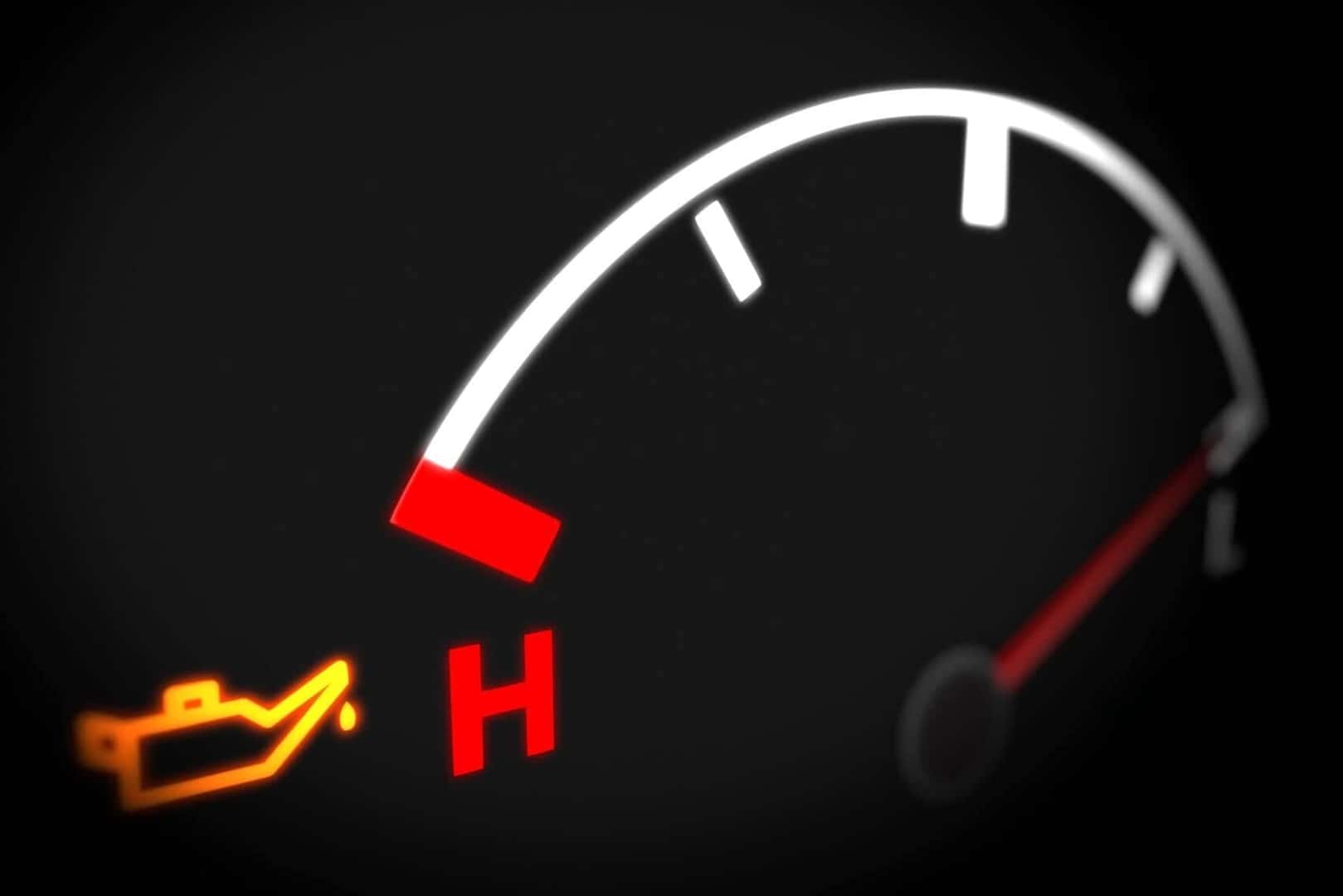 What Is Tire Dry Rot?
Tire dry rot is a type of decay that occurs when the oils in your tires evaporate and dry out. If your tires have dry rot, they'll likely have bulges or cracks in the sidewall or be dull, gray, or brittle. This is most often seen on cars that spend more time in storage than out on the road.
You can catch dry rot early by checking your tires monthly. If you notice that your tires have dry rot, drive to your local service center immediately. Continuing to drive on tires with dry rot can lead to a tire blowout and decreased traction.
Why Are My Brakes Squeaking?
Often, squeaking brakes are nothing to worry about. In fact, your brake pads are equipped with a wear indicator that presses up against your rotors when your brake pads wear out. This is exactly what they're supposed to do. It's simply letting you know that it's time for a new set of pads.
Schedule service as soon as possible if you hear squeaking to have your brake pads replaced. You'll also want to refrain from driving because there could be other issues that the technicians will want to check for, like rusted rotors or a lack of lubrication in the braking system.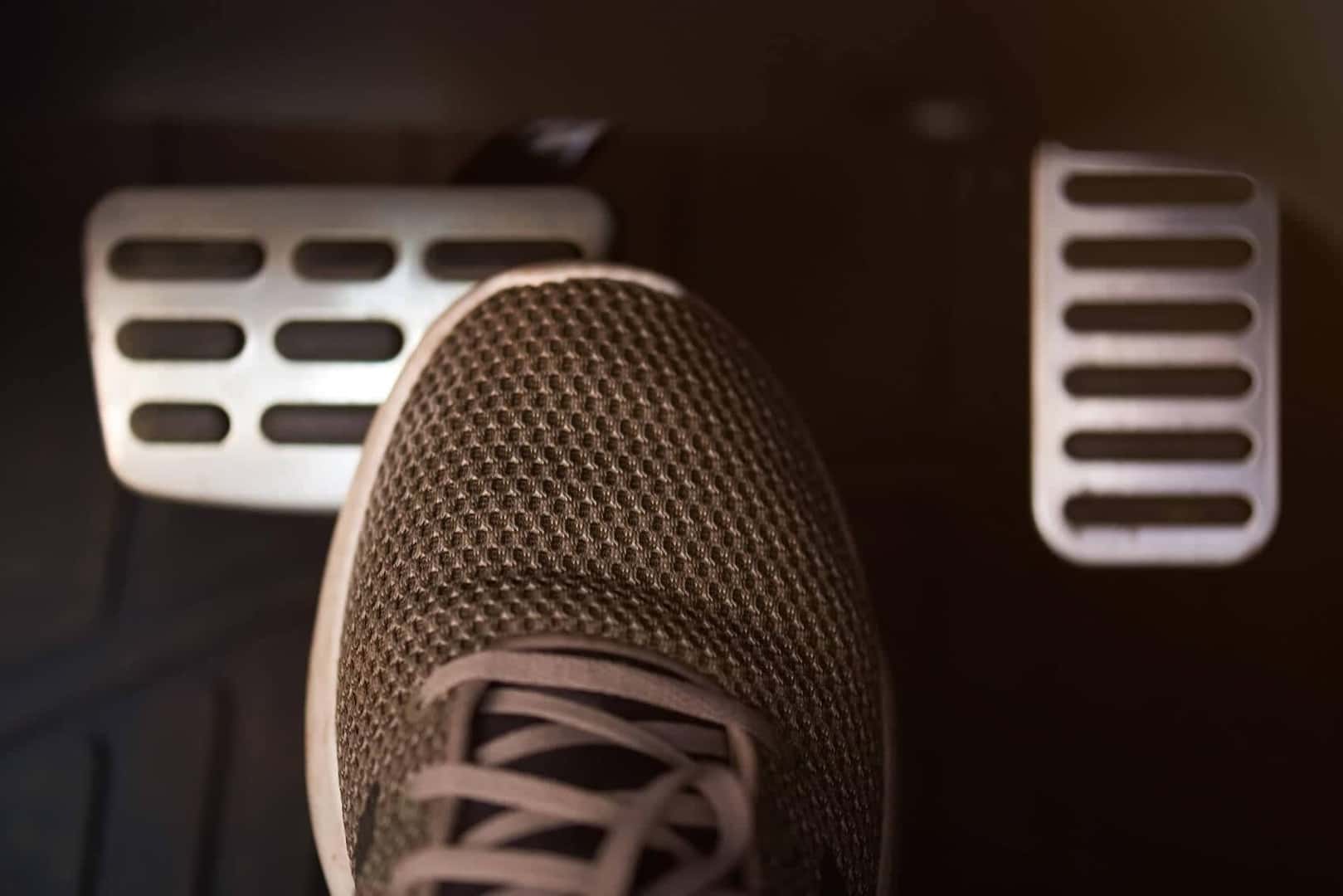 Schedule Service at Our Ford Service Center Today

Is your car, truck, or SUV due for routine service or unexpected repairs in the Wadsworth, Barberton, or Akron, OH, areas? The Ford service center team at Ken Ganley Ford can help get you fixed up and back on the road.
Use our convenient scheduling form to make an appointment online. You can also give us a call and schedule service today!
Dealer Info
Mon, Thu

9:00 AM - 7:00 PM




Tue - Wed, Fri

9:00 AM - 6:00 PM




Sat

9:00 AM - 5:00 PM




Sun

Closed
Mon - Fri

7:30 AM - 6:00 PM




Sat

8:00 AM - 1:00 PM




Sun

Closed
Get Directions To Our Dealership